Printing a USPS SCAN Form for Your Shipping Labels
A USPS SCAN (Shipment Confirmation Acceptance Notice) is a single-page form bearing one bar code. These forms represent several shipping labels, and are used when a shipper has a large quantity of packages to ship at once.
When a SCAN form is scanned at the post office, all of the shipping labels contained within receive an acceptance scan and enter the mail stream at once. 
Learn more about SCAN forms at the USPS.
There are two ways to print a SCAN form for Etsy Shipping Labels.
After you make a bulk shipping label purchase you will see a confirmation window confirming that the purchase was a success. To print a SCAN form for the labels that were contained in that purchase, click Print a USPS SCAN form in the middle of that window.
Note: It is only possible to print a SCAN form for shipping labels that have both a purchase date and ship date of today.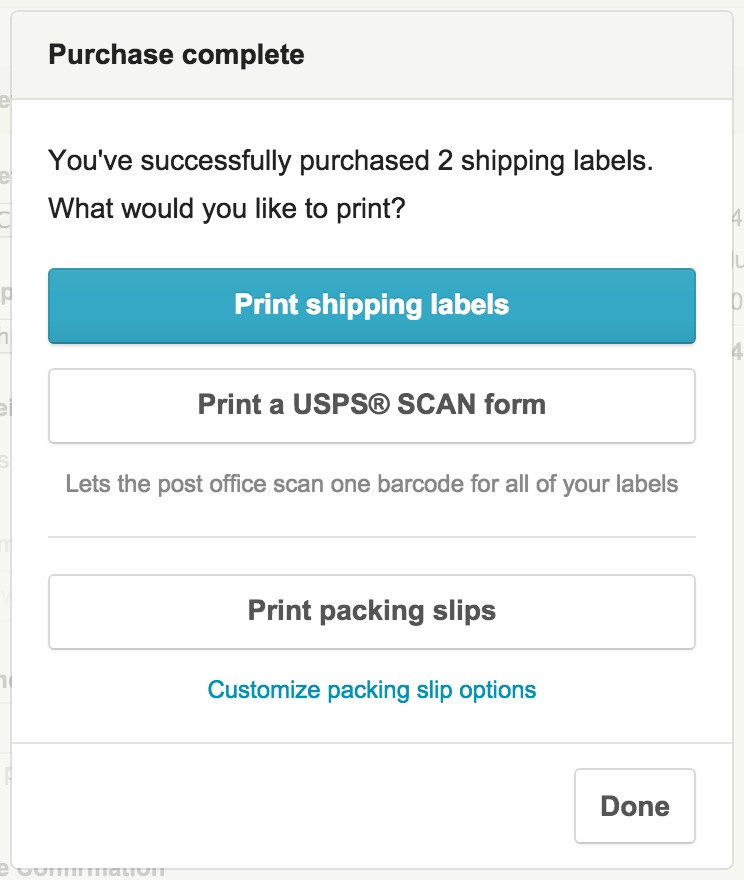 Learn more about bulk purchasing shipping labels.
If you plan on making multiple shipping label purchases throughout the day you may wait until the end of the day to print a SCAN form that will include all of the day's labels.
To do so:
Click the Filter button.


Select the Available for SCAN form filter to see all labels that are eligible to be included on today's form.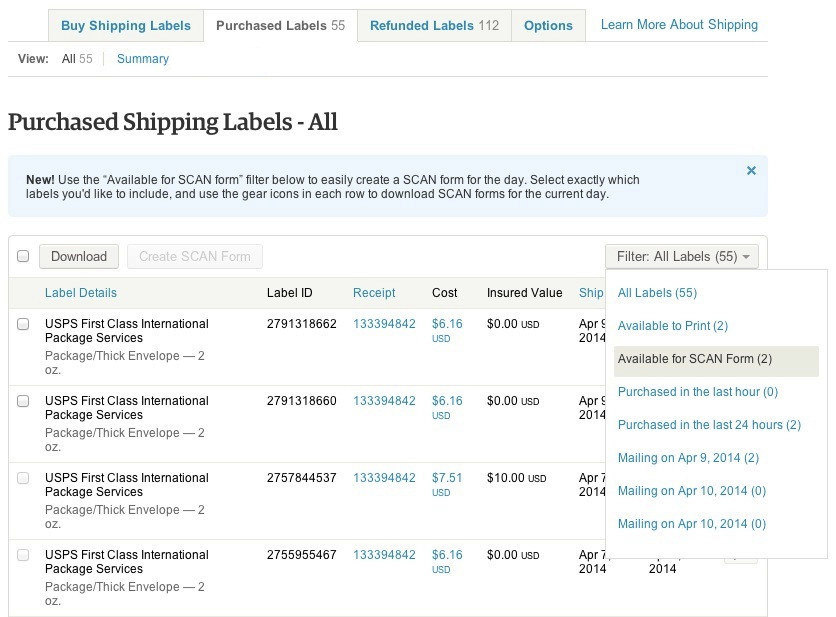 Select the labels you'd like to include, and click the Create SCAN form button to generate your form.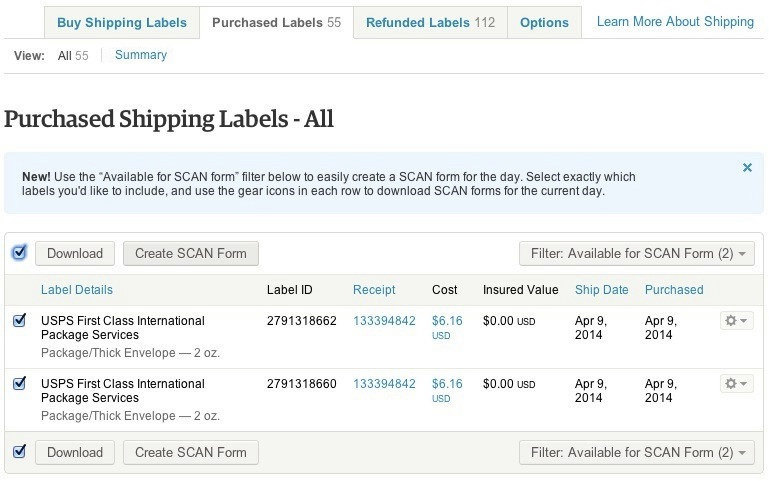 SCAN forms, like shipping labels, are PDF files and may need to be opened outside of your browser to print correctly.
Note: Requesting a refund for a shipping label that appears on a SCAN form will render that form invalid.
After a shipping label has been included on a SCAN form, a small icon with a checkmark will appear next to the shipping label number indicating that it is included on a form.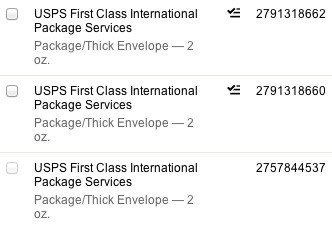 If you've requested a refund for a shipping label that is contained on a SCAN form, you will see a gray version of the icon next to that label. This indicates that it is on an invalidated SCAN form and that form can no longer be used. Other labels already on that form cannot be added to another SCAN form.