Text alternative (or "alt text") provides an image description to buyers who can't see what you're showing in your listing images. If your default shop language is set to English, you can add an image description for each of your listing images so that your content is accessible to blind and low-vision individuals.
These descriptions don't appear visually on the page. Adding a text alternative to your listing images also positively impacts your listings' SEO (Search Engine Optimization).
To add a text alternative to your listing images:
Sign in to Etsy.com and go to Shop Manager.
Select Listings.
Select a listing.
Hover over the photo you want to add alternative text to.
Select the pencil icon.
Type your alternative text in the box underneath the image.
Choose Save.
You can add a description for as many images as you want.
How to write a great image description
Follow these best practices to describe your images in text alternatives:
Describe the item's details: what it looks like, the texture, the scale in relation to other items in your photograph.
Think about what buyers would lose out on if your images didn't load on the page.
Keep the description concise: up to 250 characters.
Examples of text alternative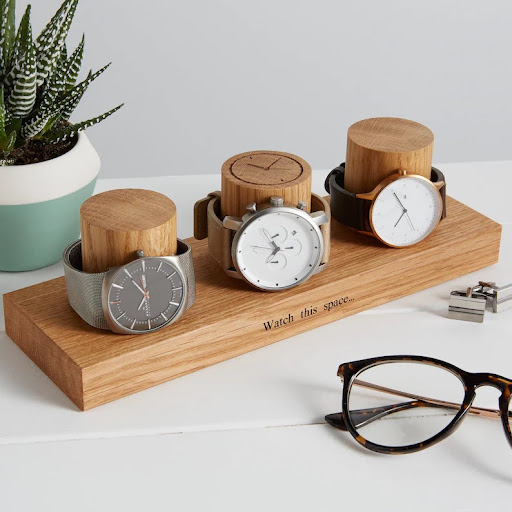 Photo by MijMojDesign
Text alternative: Watch display holder rests on a table, made of a long, wooden block base with 3 thick round columns sticking up enough for a watch band to sit sideways. Customizable text etched into the block base. Watch dial etched into top of the middle column.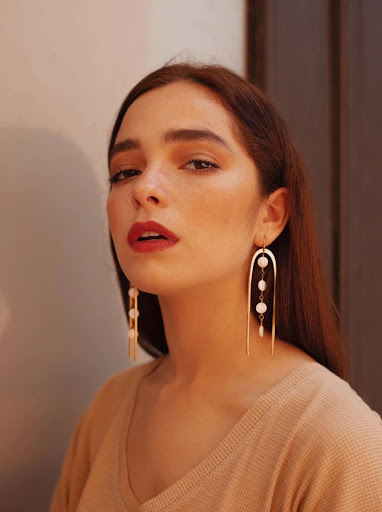 Photo by AleishlaLopez
Text alternative: Earrings shaped like tall, thin arches hang far down the model's neck. Between the arch columns hang a string of small mother of pearl droplets. The pearl droplets are free-hanging and are attached with metal links that match the arch.
How do I describe size charts?
Describe the sizing chart image in as much detail as possible. An alternate method to include sizing charts in your listing is to put sizing charts in your listing description.
What happens if I don't add text alternatives to my images?
If you don't provide a text alternative to describe an image, your listing's title will be used for that image's description. This doesn't have the same positive impact on your listings' SEO and blind and low-vision users won't gain any context from your images.